The FL Extension box from Image Line brings more than 75 additional plugins and product upgrades from the successful FL Studio library into retail stores. Buy an FL Extension box in-store, choose and download your FL Extension product on-line.
March 22, 2010 -- Image Line Software, leading developer of audio production software, has released the FL Extension box retail package.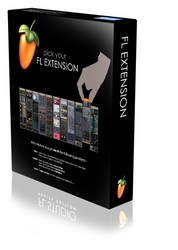 FL Extension Box
CONSUMER RESEARCH: 61% of customers buying FL Studio and plugins from a retail store were aware that online purchases were available. Reasons cited for buying in a physical shop included not having a credit card and not trusting online shopping. Of the in-store shoppers, 74% said they would buy the FL Extension product if it were ...
full